Both Training Course and Conference will take place at main "Marmoteca" conference room of Internazionale Marmi e Macchine Carrara S.p.A (IMM Carrara), in Marina di Carrara (Carrara, Italy).
Viale Galileo Galilei, 133 Marina di Massa (Carrara, MS) – Italy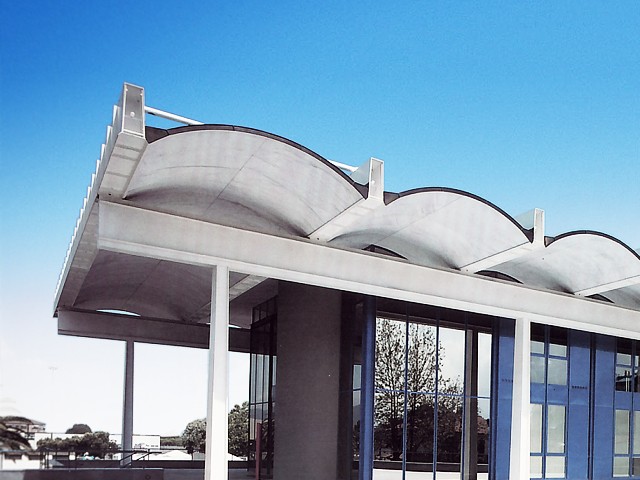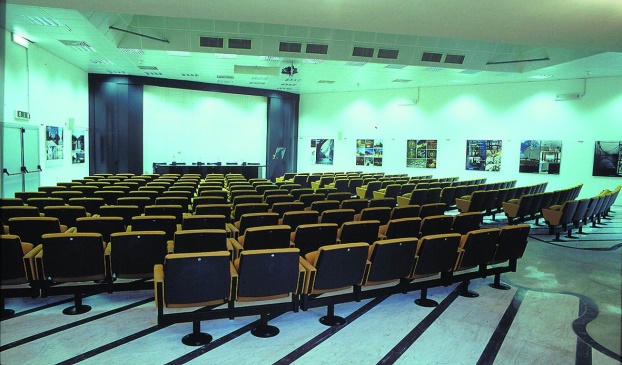 14th June 2016: PERC Training Course and STONECHANGE 2016 arrival day (see logistic and info documents)
15th June 2016: PERC Training Course and STONECHANGE 2016 arrival day (see logistic and info documents)
- 09.00-09.30: PERC TRAINING COURSE - Registration and welcome coffee
- 09.30-17.00: PERC TRAINING COURSE on " Mineral Standard Reporting" (see related doc.)
16th June 2016 : STONECHANGE 2016 (day 1)
08.45-09.30: Registration
09.30-10.00: Opening Session - Official welcome speeches
IMM President welcome
Euroroc e/o EFG e/o PERC
Comune di Carrara, Regione Toscana e Prov. Trento
ACP Representative (Mr. Emagna)
Programme presentation
UNDP
10.00-10.30: Technical Opening Session – EU and local Regulators spechees & presentations
EU Commission – Slavko Solar o (contatto D. Franks) : Introduction of EU Initiatives and Supporting Programmes to Mining, sustainability, Environment and Heritage
10.30-11.00: Coffee Break
11.00-12.30: SESSION I - Institutional Programs and Initiatives to support the necessary sustainable development of the Quarrying industry – Chairman Daniel Franks (UNDP)

"The ACP-EU Minerals Development Programme - "Supporting the sustainable development of dimension stones, industrial minerals and construction materials in Africa, the Caribbean and the Pacific (UNDP and ACP Delegates) - 40'
The Sustamining Project (EU-Horizon 2020): towards optimization of Natural Stone extraction (MIRO, CTM, AITEMIN)-15'
The necessary sustainable development of the Dimension Stone industry, a very unique and particular industry that is changing its old historical features (Marco Cosi- AlpiConsult Stones) - 15'.
12.30-14.00: SESSION II - International Reporting Standards in the Mining Industry. A new entry: the Natural Stone industry - Chairman Mr. Steve Henley (PERC Board and Resource Computing International Ltd. for Mining )
PERC-Pan European Resources-Reserves Reporting Committee, the first international mining standard to officially consider Dimension Stones (Neil Wells – PERC Deputy Chairman) - 10'
The Dimension Stone Industry in Asia regions and relation to AIM and Standard Reporting (Derek Chan – BMI Technical Consulting Ltd. – Hong Kong) - 15'
S.Tuboh (Sumatra- Indonesia) case study for marble standard reporting and resources-reserves estimation. Previsional quality and recovery rate evaluation: an help from generic graphic softwares, 3D geomodelling packages and from a dedicated tessellation software (Ermanno Roman – Tethys, Italy) - 15'
A parametric approach to the geological exploration of Dimension Stone deposits: the DS Suitability Index (Giuseppe Nirta – Furesi Livi Nirta Geological Bureau, Italy) - 15'
The detailed geological field analysis as key tool for the Resources-Reserves evaluation according to the JORC Code 2012 standard: case studies from China and Malaysia (Sergio Matteoli – Geofield s.r.l., Italy) - 15'
15.00-16.30: SESSION II (continue) and SESSION III - Governance and Policy Making for a new Sustainable Natural Stone sector. - Chairman Mr. Prof. Eberhard Falck
Modernizing the mining operations by a new sustainable approach in the evaluation of marble resources, with particular reference to Sivec marble quarry in Macedonia (Mice Trkaleski- Chief geologist of Mermerem Kombinat Co., Macedonia) - 15'
Advances in 3D geological modelling - Implications for the stone industry (James Dendle, Tim Lucks - SRK Consulting (UK) Limited)- 15'
Mineral quarrying and processing in Carrara District: regulatory framework and production assessment (Antonino Criscuolo – Head of Quarry Dept. of Carrara Municipality) - 15'
The future of CE Marking in the Dimension Stone sector: contradictions and solutions (P. Primavori) - 15'
16.30-17.00: Coffee Break
17.00-18.30: SESSION IV – New modern technologies for a more sustainable Natural Stone industry. A key support to increase its sustainability and performance – Chairman Francisco Javier Fernandez (Director of Centro Tecnologico del Marmol- Chegin , Spain)
Datamine Solutions for Industrial Minerals and Construction Materials, including Dimension Stones (Ved Sharma – Director of Datamine Software Ltd. , UK) - 15'
Underground marble mining: a new model of chain saw that could help the improvement of this new mining method for a better selective mining and waste minimization in the marble quarrying (Giulio Milazzo – Benetti Macchine s.r.l., Italy) - 15'
Optimization of Dimension Stone extraction from fractured rock mass: a computer method to assist DS quarry evaluation and production planning (Steve Henley-Resources Computing International Ltd., UK) – 15'
RPAS aerial photogrammetric applied to survey of Quarries (Daniele Moya – Geoworks S.r.L., Italy) - 15'
A new method to contribute to the wastage minimization in Dimension Stones quarrying: new technology to resin highly fractured stone blocks (Prometec s.r.l., Italy) – 10'
17th June 2016: STONECHANGE 2016 (day 2)
09.00-10.30: SESSION V (in connection with Session IV, too) – Sustainability: Selective Mining, Waste Management, Environmental Impact Reduction, Ethical Conduct are the next future priorities for a new Sustainable DS Industry - Chairman Markku Iljina (Board of European Federation of Geologists)
Dimension Stones and Environmental Sustainability through waste recovery: how should we pay attention to the "costs" of the process. A case history. (Grazia Signori – Stone Test Laboratory "Marmoteca" Verona, Italy) - 10'
Quarry Design for a more sustainable quarrying sector: considerations for dimension stones (Ruth Allington – GWP Ltd., UK) - 15'
New ways to use the territory developing modern sustainable mining projects. First project in the world for the natural underground "hypogeous cooling storage" under controlled environment – Rio Maggiore limestone mine (Eng. Fabrizio Conforti – Tassullo S.p.A, Italy) - 15'
Recycling of Natural Stones slurries: an analysis through the environmental and economic indicators (Cristina Rabozzi – Environmental Consultant, Italy) - 15'
Building durable relationships between quarries and commodities – Social licensing in the Natural Stone industry (Prof. Eberhard Falck - Germany) - 15'
10.30-11.00: Coffee Break
11.00-12.30: SESSION V (continue ) and Session VI – Attractive Materials and Historical DS Districts: an Opportunity of Investment and Development - Chairman Mr. Mark Howson- Mineral Resources Professional Ltd.- UK / PERC Board
People, planet, profit; maintaining ethical sourcing principles in a profit driven context (Simon Goude - Ethical Stone Company Ltd.- UK) - 15' – SESSION V
The contribution of structural-geological investigations to evaluate marble deposit geometries and mechanical properties: the example for the Apuan Metamorphic Complex that include the world famous Carrara marbles (Prof. Luigi Carmignani, Prof. Paolo Conti, et al.- Centre of Geotechnologies, Univ. of Siena, Italy )- 15'
Terrestrial Laser Scanning for underground marble quarry planning: comparison of multi-temporal 3D point clouds (Matilde Oliveti, Giovanni Mastrocco et al. - Univ. of Siena, Italy) - 15'
Mines & mineral resources in Khyber Pakhtunkhw Govt.(Pakistan): investment opportunities and business potential with particular regards to Industrial Minerals and Construction Materials (MMIDA Association – KP Govt., Pakistan) - 15'
Stone quarrying Investment opportunities in EU and worldwide: an overview on key dimension stone quarry projects, operating and "grass roots". (Various speakers)
12.30-13.30: Q & A and Closure Ceremony
14.15-18.00: FIELD TRIP to Carrara Marble Quarries

Session I: Institutional Programs and Initiatives to support and modernize a Sustainable Mining Raw Materials Industry in Europe, and in particular the Natural Stone Sector, Aggregates, quarrying and small-scale mining.

This session will include presentations and/or short communications made by representatives of International Institutions and Programs involving the Natural Stone sector and in general the small-scale mining and trading of Dimension Stones (DS), Construction Materials (CM) and Industrial Minerals (IM).

Moreover, Consultants, Consortia and Companies involved in EU Institutional development projects and programs will be invited to present their experiences, problems and/or benefits & advantages achieved.
Finally, Financial Institutions supporting Natural Stone projects are also invited to introduce themselves and present their experience and/or expectations.

Session II: International Reporting Standards in the Mining Industries – Standards for public reporting of exploration results, mineral resources, and mineral reserves - A new entry: the Natural Stones Industry.

Session II includes presentations concerning the key issue of Mining Project Evaluation and Resources/Reserves Reporting Standards, very commonly used in the "Classic" Mining Industry, but not yet used much in DS Quarrying projects for a number of reasons: cultural background of DS players, small size of DS companies, low investment for exploration and official valuations, etc.
This trend is rapidly changing due to some new factors in the International DS Market: the presence (mainly in Far East and Arab regions) of large DS groups with new modern business mentality, and interest in investing and carrying out larger scale professional exploration activities.

The EU should quickly adapt to these new trends, to remain competitive , and to continue playing its natural key traditional role in the International Global Industry, based on its historical brands of DS materials, companies and districts.

In this Session will be presented speeches regarding the early use of reporting standards in the DS industry and in particular some new methodologies and tools utilized. The role of Competent Persons and International Mining Codes and Standards, new for the Stone Sector, will be also discussed. Problems, gaps, needs and case histories of DS projects evaluation and formal standard reporting of resources and reserves, will be introduced in this Session.

Session III: Governance and Policy Making for a new sustainable Natural Stone Sector in EU and Worldwide. Seeking a coordinated and harmonized way to manage, regulate, and support the sector, taking into consideration the different mining, environmental and social characteristics of various countries and districts.
The Session includes case histories, experiences and new plans to govern and support the NS Industry in some of the main EU historical districts. Non EU experiences will be also welcome.
This key session should be of particular interest to local & central Institutions, administrators and policy makers as well as to private sectoral stakeholders. In fact, at this particular crucial turning point of the NS industry in EU, as well in most of other western and developed countries, the synergy between the private mining sector and the policy makers and regulators is absolutely necessary to make the sector operate in an harmonized, sustainable and successful way. The only way to reach this result is to create opportunities for dialogue between both parts, and to make them aware about the new sectoral trends of the modern industry as regards: technical and market issues, institutional support and new initiatives.
Sectoral regulators, Institutions, consultants, local and central Authorities, EU stone districts management & associations, trade associations, and private stakeholders are invited to contribute in this Session and to exchange their experience, doubts and expectations..

Session IV: Technical Innovation – Innovative technologies for a more sustainable modern DS industry. A key support to increase its sustainability and performance.
Session IV aims to introduce experiences of design and use of new modern technologies, in the exploration, mining and processing areas, addressed to more sustainable (financial and environmental) production of Natural Stone products. New mining and processing technologies, methods and equipment will be discussed here. In this session new methodologies for field data collection, exploration, selective low-impact mining and processing are welcome.

Session V: Sustainability - Selective Mining, Ethical Conduct and Waste Management are next future priorities for a new sustainable DS sector…
The financial and socio-environmental sustainability of NS projects is the key to future operation of the NS industry. In particular this is immediate and vital, in current economic and social conditions, for the developed countries, although also the developing and in transition countries must work towards the same goal as soon as possible.
In this section all issues to reach this desirable necessary goal and related case histories, lessons learned, and new proposals, will be presented and discussed:
- Quarry and processing waste management and re-use
- Pilot projects concerning the "environmental & social and ethical conduct mark" to be officially accepted in the very near future in developed markets
- New methodologies and other tools to assist NS project sustainability concerning environment, social and economy
- Any other issue that will be considered interesting to reach this imperative Goal for the future world society
Session VI: Attractive Materials and Quarries in EU and in the world: an opportunity of investment and development both for EU and overseas companies.
The development of a new modern NS sector also depends on the availability of high class materials, to attract the interest and finance of investors and final end users.
In this final Session particular new material and product investment opportunities from the most important EU stone districts and all over the world will be introduced and discussed. New and unfamiliar grass roots and operating quarry projects will be described by various local companies, sponsors and consultants, as well.
New materials and quarries from EU and all over the world, looking for international support, partners and or investors willing to establish sustainable business, will be introduced in this Session, too.